The One Show 2011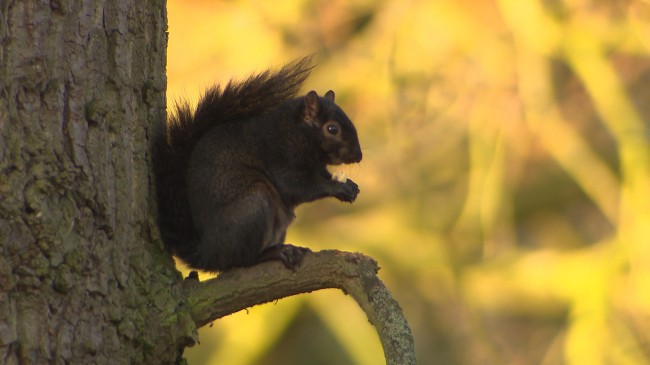 Production Details
Tigress has always enjoyed producing high quality wildlife inserts for BBC 1's ever popular The One Show. Viewing figures continue to grow, peaking at over 7million people.
This year Mike Dilger and Miranda Krestovnikoff will be abseiling down cliff faces, paragliding off mountains and bungee jumping from bridges in pursuit of Britain's best wildlife.
Each month the 'Wildlife Spectacles' strand will give a topical and adventurous guide to our animals, including flying with eagles, DND swabbing adders and radio tracking hedgehogs.
'How Do Animals Do That?' sees Mike and Miranda try to mimic some of the most impressive animal feats. In doing so they will discover how ospreys can catch a fish beneath the water, how pistol shrimps can deliver a knock-out blow, and how stag beetles wrestle their opponents to the ground.
As part of the 'Rent a Presenter' series, Mike, Miranda and George McGavin are deployed across the country to solve The One Show viewers' wildlife mysteries.
'Design By Nature' unveils some of the wildlife that is inspiring current technology. There's a parasite that's facilitating advances in military night vision, a gecko that's aiding surgeons, and a beetle's bum that's helping to put out fires.
We'll also bring wildlife action from the corners of the UK. In 'Far Flung Britain' Mike and Miranda find badgers on the beach, seals in a remote sea cave, and choughs on the edge of a precipice.
Catch the action on The One Show – every weekday on BBC 1 from 7pm.
---
Related Productions