Welcome to Tigress Productions
Tigress Productions is a Bristol production company with a worldwide reputation for outstanding and innovative programmes. Tigress makes a wide range of adventure, science, and wildlife documentaries such as the extraordinary Africa 2013: Countdown to the Rains, rigging remote control cameras around a dead hippo to see what comes to eat the two million calorie feast, Chris Packham: In Search of The Lost Girl and Marooned with Ed Stafford.
From its early beginnings of making acclaimed celebrity wildlife series, In the Wild, Tigress Productions is now one of Britain's best known specialist factual production companies working with most major UK and international broadcasters. Its programmes have won numerous prestigious awards working with presenters and Hollywood stars such as Julia Roberts, Robin Williams, and Ewan McGregor.
Among Tigress' outstanding shows are ultra real survival series Alone in the Wild, the Three-part mini-series, Dian Fossey: Secrets in the Mist, about the life and death of the iconic Dian Fossey, nature strand A Year in The Wild as well hundreds of features for The One Show, multi award winning documentary Titus the Gorilla and Ben's Zoo which grew into "We Bought A Zoo" starring Matt Damon and Scarlett Johansson. Established in 1991 Tigress is now based in Bristol and is part of the EndemolShine Group.
Latest news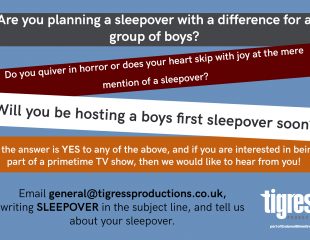 Tigress are making a segment about sleepovers for an upcoming terrestrial TV show. We are on the look out for parents or guardians who are going to be hosting a sleepover for a group of boys. The film will be a light-hearted and fun look at the parent's top tips…
Latest press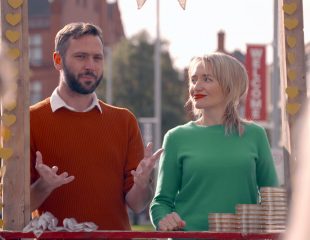 Review by Jeff Robson on iNews website on Sunday July 8th 2018: The Great British Germ Hunt was a dream or a nightmare depending on your fascination with/aversion to the trillions of bacteria that live in our skin and share our environment. Kate Quilton had assembled the usual Channel 4…
Our showreel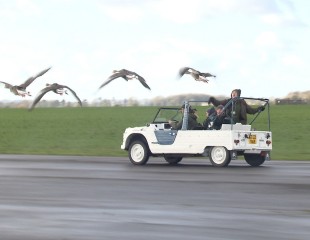 See our showreel here.