Monty Halls' Great Escape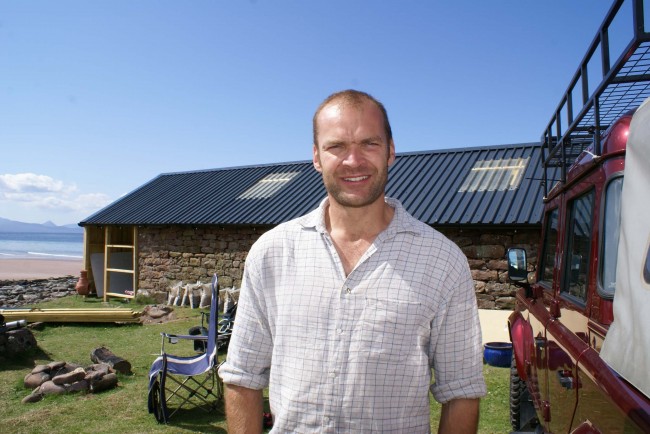 Production Details
Marine biologist and professional diver, Monty Halls, turns his back on city life to become a 21st century beachcomber on the West Coast of Scotland.
He's travelled the world but thinks the West Coast is more beautiful than anywhere else on the planet. And at last he's got the chance to fulfil his dream of living on a remote beach, exploring the islands, bays and inlets in search of some of the UK's most spectacular wildlife.
But will the reality match up to the fantasy?
Inspired by his childhood love of otters, Monty and his dog Reuben move into a run-down cattle shed overlooking an isolated beach which he turns into a basic but comfortable home from home. And it couldn't start any better. The west coast enjoys the best Spring weather anyone can remember in a generation. Unbroken sunshine allows him to explore the area looking for orca whales, basking sharks, dolphins, seals and of course otters which inhabit the crystal clear sea.
Monty aims to become self-sufficient by fishing for mackerel and lobster, raising pigs, sheep and hens and growing his own vegetables. But he's no hermit and throws himself enthusiastically into community life of a kind he's never experienced in the city.
By the end, he leaves with a heavy heart and a new understanding that by staying in one place he has found what he thought he was looking for in his constant travels around the world.
---
Related Productions