Nat Geo doc film-makers praise Netflix's influence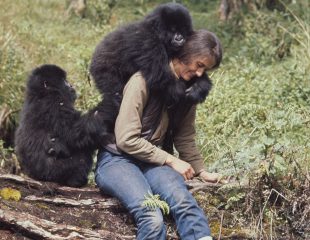 Dian Fossey: Secrets In The Mist makes extensive use of Nat Geo's archive of the primatologist
Oscar-winning director James Marsh and 12 Year Old Lifer filmmaker Zara Hayes have hailed the impact of Netflix on factual storytelling and the power of archive footage, ahead of the release of National Geographic doc series Dian Fossey: Secrets In The Mist.
The US cable channel's latest premium offering examines the life, work and death of American researcher Fossey, who was the inspiration for the 1988 film Gorillas In The Mist.
The Tigress series premieres on 6 December and features The Jinx-style recreations of Fossey's unsolved murder in Rwanda, alongside extensive Nat Geo archive.
Marsh, who directed Man On Wire and Project Nim and executive produces Secrets In The Mist, said there are more options than ever before for factual storytellers, ranging from feature docs to 10-part series, by way of shorter series with advertising breaks, such as this project.