Mr & Mrs Wolf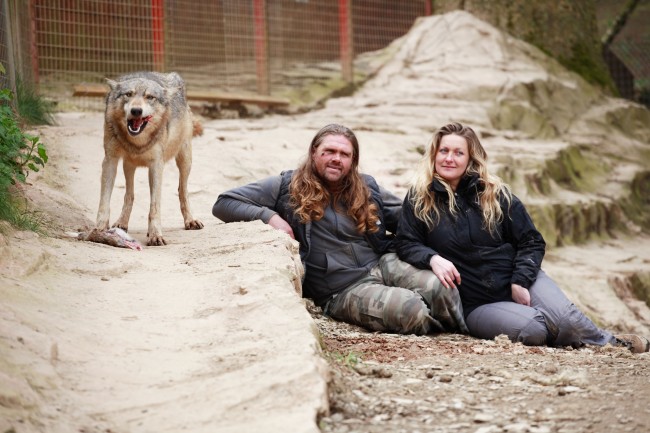 Production Details
In the summer of 2005, Shaun Ellis (aka Wolfman) had been living with his wolves for three years. He'd wanted to be accepted as part of their pack – to be able to eat, sleep and live alongside them. His ultimate goal was to be given a role in the group, as a true pack member. And he'd succeeded. But then Helen Jeffs started visiting Combe Martin Wildlife Park to see Shaun and on one of his few sorties out of the enclosure, she enticed him on a date.
Three years on it's crunch time for the relationship. Helen knows that living with Shaun means being a part of his living experiment – and this year he wants her to become one of only a few women in the world to be accepted and live with a wolf pack. Helen must embark on the dangerous task of convincing the pack to accept her but instead the eighteen months it took Shaun, Helen has just six weeks.
It's a big job and a dangerous one, with Shaun as her teacher. Will the pack accept Helen…and if not, will he be able to protect her?
---
Related Productions