Living with the Wolfman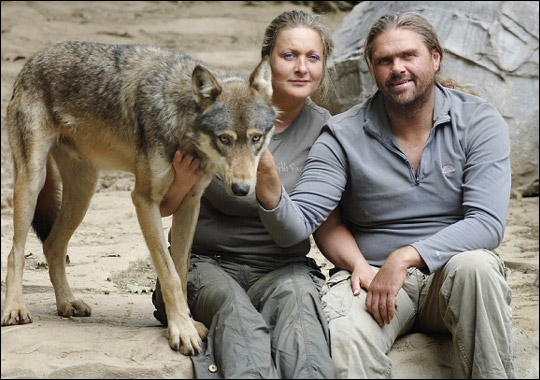 Production Details
In a formatted, reality style – unseen before on Animal Planet – we will package the lives of one increasingly bizarre and extending family, into themed shows.
Shaun Ellis and Helen Jeffs are trying to live with a pack of 7 wolves in Combe Martin Wildlife Park in Devon. But with 4 puppies born recently and pack dynamics changing as the wolves mature, it's proving increasingly difficult and dangerous.
More 'Dog the Bounty Hunter' than Natural History, these are stand-alone episodes of their struggles. We follow them over five months both in the wildlife park with the wolves and out and about in the local community where they are local celebrities. The programmes show the contrast between their normal everyday life living in a caravan and their life with the wolf pack.
---
Related Productions