Marooned with Ed Stafford 2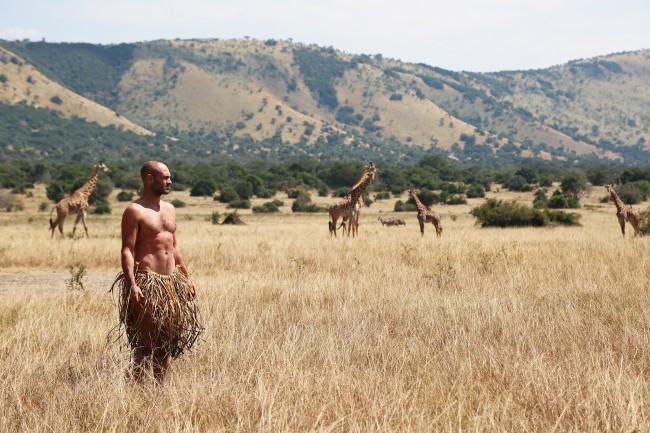 Production Details
Ed Stafford is the man who survives with "nothing". He became the first man to walk the length of the Amazon, and spent 60 days naked and marooned on a desert island with only a camera to record his amazing adventure. Now he's set himself a series of new challenges to see how well he can not only survive, but thrive physically and mentally, in some of the world's toughest environments.
In each self-contained episode Ed maroons himself for approximately 10 days in a remote location that could kill him within hours. He's completely on his own and will have no contact with anyone from the outside. All he's got is a camera to record his adventure.  There are critical things every survivor must master in their first few days, starting with water, shelter and food. Ed must rapidly assess his situation and draw up a survival plan that takes him beyond the basics to being in control of himself and his environment.
No two episodes are the same as Ed confronts challenges unique to each environment that require him to use every survival trick in the book. Each location – jungle, bush, forest, swamp, coast and mountain – is difficult and dangerous in a different way and requires Ed to adopt a different strategy in each place. The measure of success will always be the same:  has he managed to find out the best way of sustaining life in some of the harshest environments in the world?
To thrive, rather than merely survive, he must have achieved:
A reliable and adequate water supply.
An effective shelter from the rain or sun and any dangerous animals
A fire.
A varied and adequate diet so he's not hungry.
Coping mechanisms for his mental welfare.
The time limit is set by Ed himself. Each environment is a deadly serious challenge and he knows if he hasn't got his basic survival needs sorted within 10 days, he never will.  That's the cut off for success or failure unless, of course, he has to call for help earlier.
Having successfully succeeded in 8 different extreme locations – the jungles of Borneo, the mountains of Romania, the coastal outback of Australia, Botswana's Okavango Delta, the Gran Sabana grasslands of Venezeula, the northern hills of Thailand, the high grasslands of Central Africa in Rwanda and the searing Sonoran desert on the Arizona border with Mexico – Ed is now ready to embrace 6 new challenges for this new series.
---
Related Productions