The Woman with Half a Body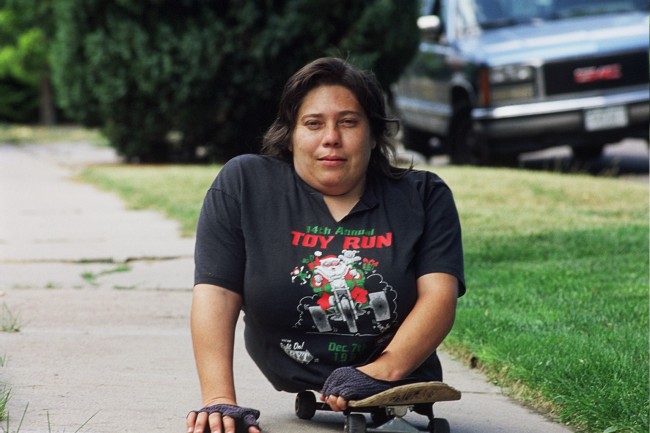 Production Details
Rosemarie Siggins looks after her young son, her schizophrenic father with Alzheimer's and her mentally disabled brother. She also has a passion for fast cars, and in her spare time fixes up a Mustang ready for the racetrack. On top of all this Rose has another problem – she only has half a body.
She was born with a rare condition, Sacral Agenesis that means she is missing her sacrum and 4 lower vertebrae.
The film tells the story of Rose's life – how her parents made the decision to have her deformed legs amputated when she was just 2 years old so that she would not rely on a wheelchair, to give her the freedom to walk on her hands, or use a skateboard.
We look at her marriage to a regular guy, the pregnancy that almost killed her and the birth of her 'miracle' son. No-one else with Sacral Agenesis has ever given birth.
We follow Rose's extraordinary, every-day life in her hometown of Pueblo, Colorado. The death of her mother has made Rose the major carer for all the family. She has to cope with her brother's violent outbursts, and her father's mental deterioration; balance her son's needs with a neglected husband.
She guides them, feeds them and supports them – and still gets the Mustang ready for the racetrack.