Freddie Flintoff Goes Wild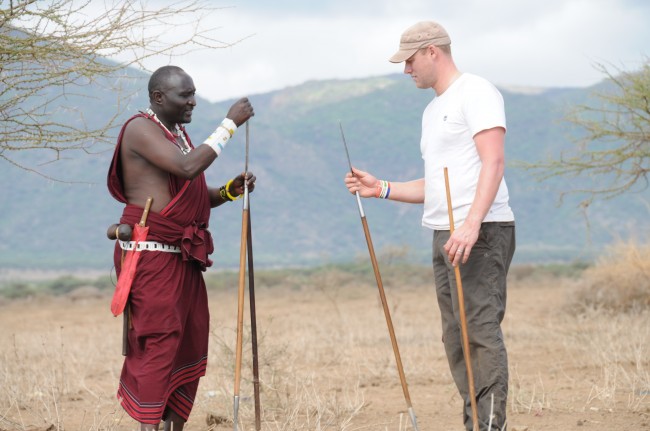 Production Details
Freddie Flintoff Goes Wild  is a series of epic wildlife adventures and extreme experiences.
In his own inimitable style Freddie takes us on a journey into the wild and show us some of the world's most exciting spectacles as we've never seen them before. In the midst of it, experiencing the fear, excitement, joy and wonder of being up close and personal with nature at its most spectacular.
After some initial training Freddie sets out on his journey with his guide, armed with basic supplies and a wildlife mission.   Walking with the Maasai on the hunt for the great wildebeest migration in Tanzania, collecting bushtucker with Aboriginals whilst keeping their eyes peeled for highly aggressive saltwater crocodiles in the Northern Territories of Australia, tracking Orangutans and pygmy elephants with the Dusun  in Borneo and hunting with the First Nations trying to find some of the most elusive animals in the Discovery Islands Canada, wolves, cougars and orcas.